Lady Rebels, ranked #2 in state, remain undefeated to start season
The Lady Rebels of Hickory Flat have opened the season on a tear. And they have been noticed for their early season play across the state.
They are 6-0 to start the year, outscoring opponents 51-27 along the way.
Hickory Flat added a pair of wins this week, a 34-23 win over Ingomar…the first Lady Rebel win over the Lady Falcons in at least 7 seasons…and a 58-15 drubbing of Houlka.
Hickory Flat is the #2 ranked team in 1A according to the latest Mississippi Sports Network ranking, behind only 3x defending state champion Pine Grove.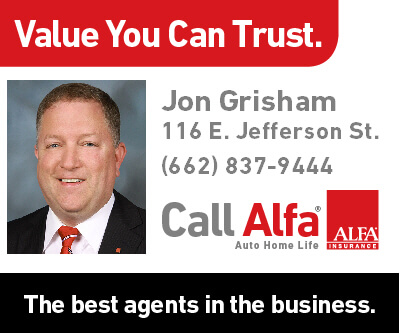 Senior guard R'Daztiny Harris is leading the charge, averaging 23 points per contest this season. Against Ingomar on Thursday, she contributed 15 of her teams 34 points in a defensive slugfest, including this nifty move on a drive to the bucket.
The Lady Rebels posted a record of 44-16 the last two season, and were so close to a trip to Jackson they could taste it each year.
The graduated 5 seniors last season, but this years group of contributors from last year like Jenna Poff and Corlilla Burnside and the proven capabilities have Hickory Flat looking like a bonafide contender in 1A.
More pictures of the Lady Rebels against Ingomar on Facebook (Benton County Sports) and Instagram (sportsmississippi)